1 thru 15 of 6792 Stories
Comcast continues to lose its U.S. cable customers, but racked up more internet subscribers and got a revenue boost from Sky, its big bet on European TV.
Silicon Valley's notorious nemesis, Margrethe Vestager, plans to end her term as the European Union's antitrust enforcer this year with a bang, laying out a long-term plan to intensify scrutiny of the world's big tech companies.
The nation's top health authorities agree: Teen vaping is an epidemic that now affects some 3.6 million underage users of Juul and other e-cigarettes. But no one seems to know the best way to help teenagers who may be addicted.
Facebook said Thursday it removed hundreds of Russia-linked pages, groups and accounts that it says were part of two big disinformation operations, in its latest effort to fight fake news.
It's 1 o'clock on a Wednesday afternoon, and about 20 children are watching a screen at the front of the room as they take turns navigating challenges and collecting virtual currency to unlock powers. It's all part of a Home Ec lesson.
The Trump administration will roll out a new strategy for a more aggressive space-based missile defense system to protect against existing threats from North Korea and Iran and counter advanced weapon systems being developed by Russia and China.
Concern about dwindling native insect populations is one reason why. And new technology has made it easier to log insect sightings and become part of wide-reaching "citizen-scientist" projects.
While their circumstances are different, the claims of abuse by the two women mirror those of other female Saudi runaways who have used social media to publicize their escapes.
An app shilling so-called "conversion therapy" to LGTBQ youth was dropped by Apple and Amazon after outrage erupted, but that same app is still up at Google Play. Advocates for the targeted demographic want to know why.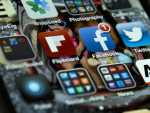 Consumer advocates and the data-hungry technology industry are drawing early battle lines in advance of an expected fight this year over what kind of federal privacy law the U.S. should have.
Several House Republicans asked T-Mobile, AT&T, Verizon and Sprint how they share their users' cellphone location data, citing a recent report that telecoms are selling that information to shadowy companies without customer knowledge.
A wheeled robot named Marty is rolling into nearly 500 grocery stores to alert employees if it encounters spilled granola, squashed tomatoes or a broken jar of mayonnaise.
The Department of Justice will wait 90 days to implement a legal opinion that will affect online gambling.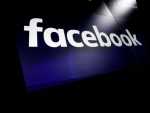 The local news industry hasn't been the subject of much good news itself, lately.
Federal officials plan to ease restrictions on flying small drones over crowds and at night, which would give a boost to the commercial use of unmanned aircraft.
1 thru 15 of 6792 Stories