1 thru 10 of 2374 Stories
Bookworms rack up over 700 hours of reading a year — the equivalent of 30 full days, according to new research.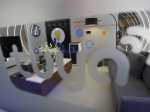 Many of the hottest new gadgets are also the nosiest ones.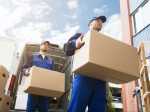 You are moving — congratulations on finding a new home! There are pros and cons to hiring a mover; in this article we cover some of the bases.
New Year's resolutions aren't just for humans anymore: 61 percent of pet owners have made a resolution for their dog or cat, according to new research.
One day, finding an oven that just cooks food may be as tough as buying a TV that merely lets you change channels.
Just the thought of a bed bug infestation is enough to make you start scratching and tossing out furniture.
America's retailers, struggling to fill jobs, have been raising pay to try to keep and attract enough employees. Now, some stores want something in return: A more efficient worker.
Tide and Seventh Generation have introduced redesigned laundry detergents that are several pounds lighter by cutting down on plastic in their packaging and using less water in their formulas. Lighter packaging means retailers pay less in shipping.
There's been a slow-growing demand for wool yarn that's completely produced in the United States, from sheep to skein.
A brown bathroom with flowery floor-to-ceiling tiles has been crowned Britain's worst place to wash.
1 thru 10 of 2374 Stories