Kaye Ballard, the boisterous comedian and singer who appeared in Broadway musicals and nightclubs from New York to Las Vegas and starred with Eve Arden in the 1960s TV sitcom "The Mothers-In-Law," has died. She was 93.
Mary Oliver, the Pulitzer Prize-winning poet whose rapturous odes to nature and animal life brought her critical acclaim and popular affection, has died. She was 83.
CBS News "Sunday Morning" correspondent and humorist Mo Rocca has his own spin on obituaries.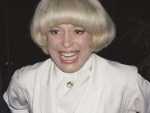 Carol Channing, the lanky, ebullient musical comedy star who delighted American audiences over almost 5,000 performances as the scheming Dolly Levi in "Hello, Dolly!" on Broadway and beyond, has died. She was 97.
Shirley Boone, the longtime wife of singer Pat Boone as well as a philanthropist, has died. She was 84.
Rising Latin trap artist Kevin Fret was shot dead in Santurce, San Juan, Puerto Rico Thursday morning. He was 24.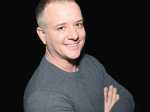 Lovingly known as the "King of Clubs," Chris Harris will be remembered on January 14 and 15 in Providence, RI.
Chris Harris, the club promoter who transformed the nightlife scenes in Boston and Providence over the past 15 years, died today. He was 51 years old. Service details to follow.
In a statement honoring Chris Harris, the club promoter who died earlier today, Boston Pride named him an Honorary Parade Marshal for the upcoming Boston Pride Parade on Saturday, June 8, 2019.
Bob Einstein, the veteran comedy writer and performer known for "The Smothers Brothers Comedy Hour," ''Curb Your Enthusiasm" and his spoof daredevil character Super Dave Osborne, has died, according to his brother, Albert Brooks. Einstein was 76.