Gay San Diego: The Latest
Joe Biden pledged to define his presidency by a sweeping economic agenda beyond anything Americans have seen since the Great Depression and the industrial mobilization for World War II.
Some 270 crew members have been working from home on "Ron's Gone Wrong" in a re-imagined production process that Locksmith co-founder Sarah Smith calls a logistical "nightmare."
None of these are legit, even though they were shared widely on social media. The Associated Press checked them out. Here are the facts.
Seth Rudetsky's internationally acclaimed Broadway concert series that first began in Provincetown at The Art House in 2011 is now a weekly virtual series entitled The Seth Concert Series, premiering on Sunday with Audra McDonald.
The legendary Live Aid concerts 35 years ago did a lot of good — helping reduce African famine and putting a spotlight on the world's poorest nations. But it wasn't always good for one of its key organizers.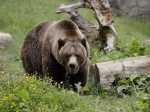 Conservation groups have worked for decades to grow the tiny population of about 10 grizzlies in the vast North Cascades.
Amid a summer of racial unrest and calls for more diversity in leadership, President Donald Trump lags Democratic rival Joe Biden in the percentage of people of color on their campaign staffs.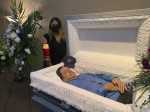 A long-expected upturn in U.S. coronavirus deaths has begun, driven by fatalities in states in the South and West, according to data on the pandemic.
Voters in Poland on Sunday will decide a tight runoff election between populist incumbent President Andrzej Duda and his liberal pro-European Union challenger, Warsaw Mayor Rafal Trzaskowski.
A pharmacist and a drug abuser who met while playing online video games pleaded guilty Friday to federal charges after they plotted to firebomb a Nebraska pharmacy to benefit their own drug dealing.
A gay player for England's Premier League admitted his fears of publicly coming out in an emotional letter, the British newspaper The Mirror reports.
Santa Fe's famed opera company is offering a series of virtual performances after being forced to cancel the season due to the coronavirus pandemic.
Beekeepers have been deemed essential workers by the District of Columbia government in the middle of a pandemic.
If saying things 100 times could make them true, President Donald Trump's account of how the U.S. is doing with the coronavirus would be true.

A COVID-19 vaccine will have an actual price tag. And given the prevailing business-centric model of American drug pricing, it could well be budget breaking, perhaps making it unavailable to many.
Used cars have historically been a smart alternative during an economic downturn. They don't depreciate as much as new cars and are less likely to overburden a buyer with a large loan.

Nobody could have dreamt months ago that the entire fashion industry would need to completely pivot to share their collections with the world. But that's precisely what they did.
Elliot Truslow went to a CVS drugstore on June 15 in Tucson, Arizona, to get tested for the coronavirus. More than 22 days later, the University of Arizona graduate student was still waiting for results.
This summer, it's the unique and necessary parade of masks down Commercial Street instead of drag queens that may steal the show. But Provincetown has weathered many a storm over its 293-year history.
San Francisco supervisors Thursday will take up proposed changes to how the city governs adult sex venues.