California lawmakers have rejected what would have been a first-of-its-kind ban on medically unnecessary treatment for infants born with ambiguous or conflicting genitalia.
In a Jan. 10 New York Times op-ed piece, author Peggy Orenstein offered her insights around the sexual attitudes of America's youth - and identified one crucial difference between how straight and LGBTQ youths approach sex.
In many ways, rural communities have become the face of the nation's opioid epidemic. Drug overdose deaths are more common by population size in rural areas than in urban ones.
Are social bots taking part in the conversation about the correlation between recreational cannabis and health issues?
Collectively, health care is our biggest industry. Most Americans are befuddled by it, and the political debate surrounding it only makes it more confusing.
The repeal of an unpopular fine for people without health insurance has had little impact on "Obamacare" sign-ups or premiums, a gap between the real world and legal arguments from conservatives again challenging the Affordable Care Act.
Starting this year, routine pediatric visits for millions of California children could involve questions about touchy family topics, such as divorce, unstable housing or a parent who struggles with alcoholism.
Researchers thought they had a way to keep hard-to-treat patients from constantly returning to the hospital and racking up big medical bills. But it hasn't worked.
The 10-year-old law has proved more resilient than its creators or detractors imagined, even as the Supreme Court considers whether to take up the latest effort to roll it back.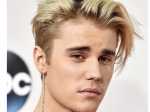 In an Instagram post on Wednesday, the pop star wrote that "it's been a rough couple years but (I'm) getting the right treatment that will help treat this so far incurable disease and I will be back and better than ever."