1 thru 10 of 7001 Stories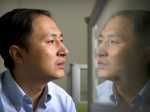 Chinese investigators have determined that the doctor behind the reported birth of two babies whose genes had been edited acted on his own and will be punished for any violations of the law.
Justin Timberlake has pulled some sunshine from his pocket for the patients at a Texas children's hospital.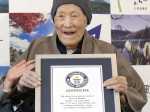 The world's oldest man has died at his home — a hot springs inn — in northern Japan at the age of 113.
While the Trump administration decides whether to adopt a controversial policy that could jeopardize the legal status of immigrants who use public programs like Medicaid, doctors and clinics are torn between informing patients about the potential risks.
Tens of thousands of embryos are stuck in limbo in fertility clinics, leftovers from pregnancy attempts and broken dreams of parenthood.
The Sackler family owns Purdue Pharma, the privately held drug company that has made billions from OxyContin, and Sacklers hold most of the seats on the board.
A hamburger a week, but no more — that's about as much red meat people should eat to do what's best for their health and the planet, according to a report seeking to overhaul the world's diet.
Even as the opioid epidemic continues, the toll of methamphetamine use, also known as meth or crystal meth, is on the rise, too.
Health officials are looking into a possible link between prescription opioids and a horrific birth defect.
An Idaho woman who thought she was gaining weight because of menopause discovered she actually had a 50-pound tumor that had been growing inside her for decades.
1 thru 10 of 7001 Stories