Challenging the Trump administration on a top consumer issue, leading congressional liberals are proposing legislation that would radically reduce U.S. prescription drug bills by linking prices to lower costs in other countries.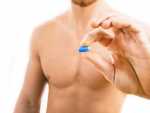 One of the country's largest insurance providers has agreed to stop denying all forms of insurance, including life and long-term care insurance, to Massachusetts residents using the HIV prevention medication Truvada.
One in four Americans reported in a recent poll that the high cost of health care is the biggest concern facing their families.
Philip Sasser had a familiar, sinking feeling when he saw the yellow envelope in his mailbox. He figured it was another past-due medical bill, but it turned out to be quite the opposite.
The booming $1.8 trillion Texas economy rivals that of many countries and puts the state at the top of a host of rankings. But the familiar Texas braggadocio disappears when it comes to health care.
After a federal judge ruled that the Obama-era health overhaul was "invalid," President Donald Trump is looking to congressional leaders to come up with a replacement.
Breast implants are just one example of how medical devices are significantly marked up by hospitals.
The annual open-enrollment period for people who buy their own insurance on the Affordable Care Act's marketplaces ends Dec. 15 in most states.
It's a numbers game when it comes to determining the best options for health insurance in 2019.
Two cities are experiencing something unprecedented: Premiums are sinking and choices are sprouting.