Top Story
Actor Connor Jessup, who starred in two seasons of ABC's critically acclaimed series "American Crime" and the queer film "Closet Monster," took to Instagra...
Dionne Warwick's new album trumpets her return with the title "She's Back." EDGE caught up with the pop star as she continues her current U.S. tour.
An uneven script is the film's real problem: Too much is going on, and the laughs dry up way too early.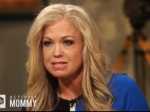 The Storybook Pride Prom was cancelled Monday in Jacksonville's Willowbranch Public Library amid backlash and safety concerns.
The Disney classic gets a complete redux in "Dumbo" on Blu-ray, DVD and Digital HD, directed by Tim Burton and starring everyone's favorite flying baby elephant!
A vivid and layered look at actor Mark Patton's fall from the limelight because of homophobia related to a panned sequel to a popular horror film franchise.